Mission Statement
Edward Baumann Clothiers is dedicated to building customer relationships through heartfelt employees redefining expectations that will create a unique personal style experience.
Everyone in the men's clothing industry has chosen that profession because they absolutely love clothes but they forget that men don't love clothes or the shopping experience.  We feel that retailers have lost their way and place too much emphasis on the sale and not enough on creating moments and memories.  
That is the precise reason we set out to create something different in Edward Baumann.
The vision was to create an environment, an atmosphere where men would feel welcome and relaxed.  Our focus is how we might be able to enhance your life, instead of how we might be able to close a sale.  It is a place where relationships and trust are built on honesty and sincerity and customers are friends.  
The result is nothing you would expect and everything you would want. 
ABOUT BOB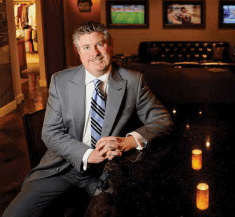 OUR PASSION
Providing world class customer service and both timeless and modern styles, Edward Baumann Clothiers is ready to meet any and all of your clothing needs.